The St. Vincent de Paul Society exists to help the poor and needy in the community. It works closely with other Catholic agencies, the Westland Area Food Pantry and local Homeless Shelters. Non-perishable food items are collected throughout the month in the large collection box located in the Gathering Space in the church.  Monetary donations are collected whenever there is a fifth Sunday in any given month.
Contact: Garnett Purnell, garnettpurnell@gmail.com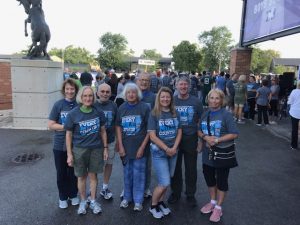 Friends of the Poor Walk/Run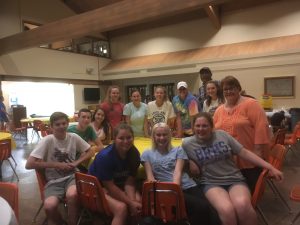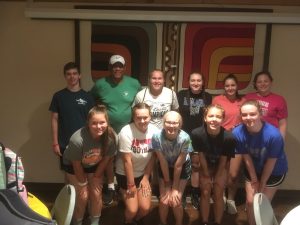 Gospel Road: Serving God and Community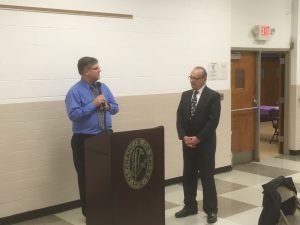 Frank Chester receives an award at the Saint Vincent de Paul Top Hat Celebration for his work in the community.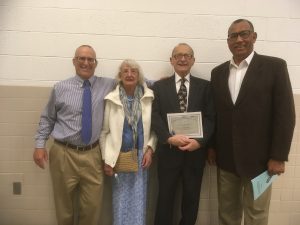 President Garnett Purnell and Secretary Mike Hall celebrate with the Chesters.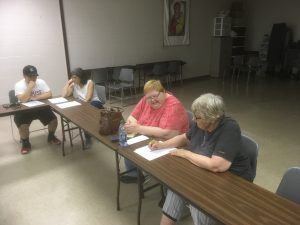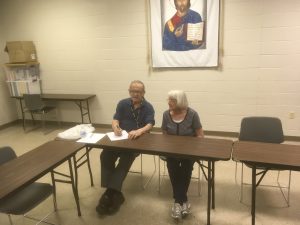 Saint Vincent de Paul Members discuss strategies at the monthly meeting.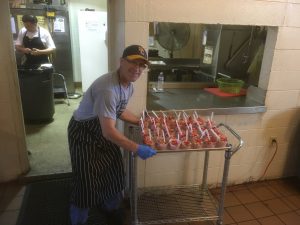 Mike Hall prepares desserts at the soup kitchen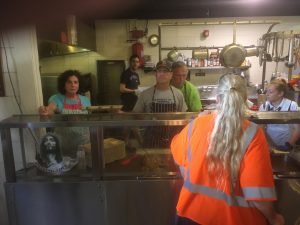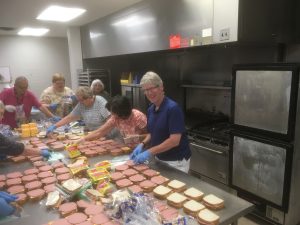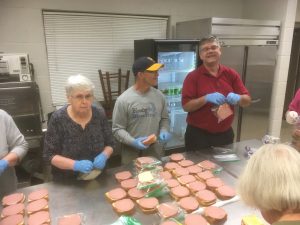 Members of Saint Vincent de Paul make sandwiches for the homeless.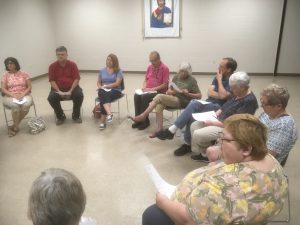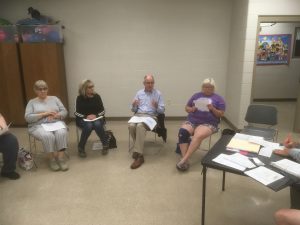 Saint Vincent de Paul members conducting its monthly meeting.