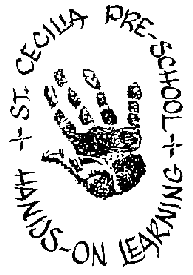 Mrs. Trisha Jakubick
Director
tjakubic@cdeducation.org
Phone: 614-878-0134
CURRICULUM
Our curriculum will emphasize exploration, experimentation and discovery through play and creative experiences. As an active learner the child will develop competencies in areas of spiritual, social, emotional, cognitive and motor development.
GOALS
Our goals are to plan and structure play experiences in a Christian environment which will enhance and facilitate growth and for each child to:
become independent and self motivated
be a creative thinker and problem solver
be able to express him/herself through language development
function successfully in a group of peers
gain a sense of self-worth as a special part of God's community
We also offer:
Parent/Toddler Classes: Beginning socialization for toddlers and information for parents on toddler behaviors. Classes are held once per week in the Fall and Spring for eight weeks from 6:30 p.m to 7:30 p.m.